Community Engagement and Capacity Building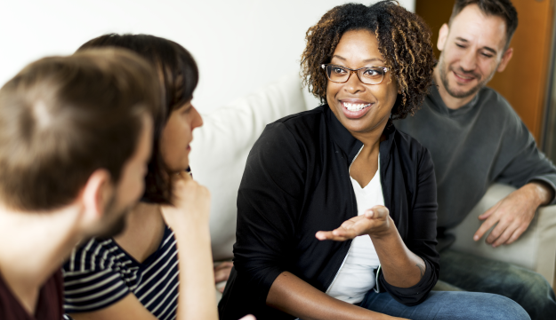 Project Overview
Corporate F.A.C.T.S. worked in a collaborative forum with a cohort of NeighborWorks Network organizations to refine and better understand  practices, contexts and trends related to their comprehensive community development efforts. The cohort focused on how successful community building and engagement programs attract resources to sustain their operations, how to fund community building and engagement activities. The cohort was charged with "Building a sustainable community building and engagement line of business." Four challenges emerged during our initial planning:
Lack of communications, tools, and resources to support CB&E locally;

Lack of knowledge regarding resources to measure impact;

The need to integrate CB&E into all programs and lines of businesses; and

The need to identify diverse funding strategies to support CB&E
From these identified challenges, working groups were created to identify tools and resources to support local programs.  The working groups created practical tools and best practices to be included in an online toolkit.  In developing this work, the cohort members drew on previous work, collective experiences and best practices.  
Project Accomplishments
Established Broad Goals and Direction
Created working groups to develop specific strategies for each goal
Group leads facilitated planning sessions to build consensus on priorities
Determined data required to validate goals
Identified Strategies, Capacity and Resources Needed to Achieve Goals
Developed detailed work plans 
Hosted monthly meetings 
Capacity assessments
Engagement tools and surveys
Established framework for online toolkit
Information, Data Analysis and Best Practice Research
Community engagement and empowerment
Funding streams
Communications structure